Luvo Planted Power Bowls Review
December 17, 2017 / Nicole Huston


Updated Mar 2, 2020



---
Disclaimer: I received Luvo Meals to review as part of being a BibRave Pro. Learn more about becoming a BibRave Pro (ambassador), and check out BibRave.com to review find and write race reviews!
I was more than delighted to have the opportunity to review Luvo frozen meals once again!
My diet has changed somewhat since the prior time I tasted these delicious meals. In the past I tried a variety of meals and this time I was limited to the Planted Power Bowls as I have since gone vegan.
Last time I tested these meals I tried using the "Where to Buy" locator to find specific products near me. While this mostly worked, sometimes stores would be out of a particular bowl I wanted to try or they would have additional options I hadn't seen online. Plus, there were many options online that I would have loved to try but never saw in store.
In the past few months Luvo has added the option to order directly from their site. This was an amazing addition! Now I could try more flavors AND wouldn't have to do any driving.
The online ordering was fast and easy. You could sort by the type of meal you where looking for, whether it be vegan, vegetarian, or gluten-free. Once ordered, Luvo provided several emails including an order confirmation, when my order was shipped, a shipping update, when it was out for delivery, and when it arrived.
The shipment came in a large styrofoam container filled with dry ice. I may have over estimated the amount of freezer space I had though… Stuffing 11 meals into a freezer already filled with other food was a tight fit!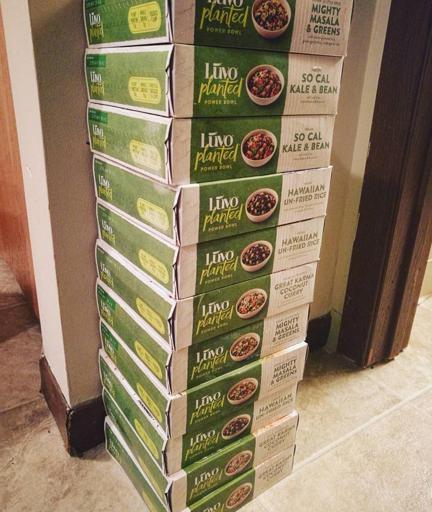 What I Tried
I tried every Planted Power Bowl.
This included:
1. Hawaiian Un-Fried Rice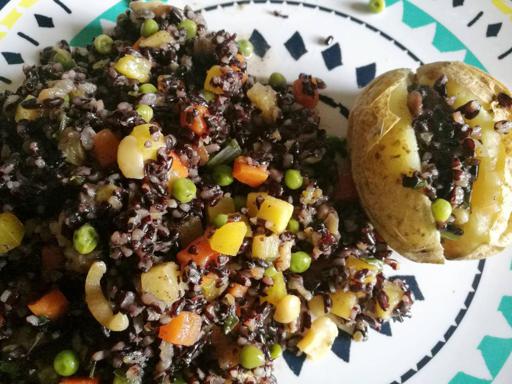 This was my favorite Luvo meal before I went vegan and remained my favorite bowl after trying other vegan options Luvo has. All of the food combinations in this bowl is spot on and the purple rice brings it all together.
2. Great Karma Coconut Curry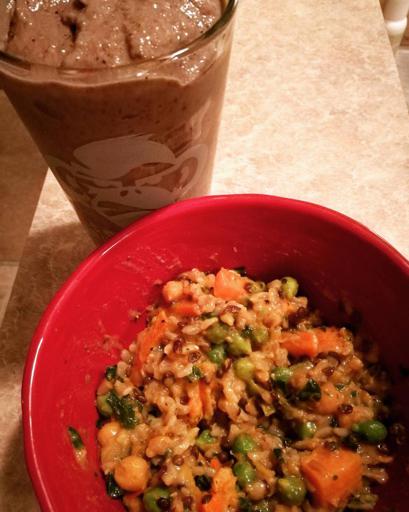 This was my second favorite. I love anything curry in general and the coconut added a unique flavor.
3. Mighty Masala & Greens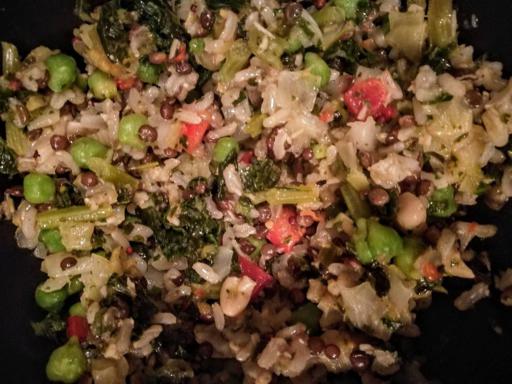 I typically don't like cabbage but didn't even notice it was in this meal until the second time I tried it. A+ for tricking me into eating cabbage.
4. So Cal Kale & Bean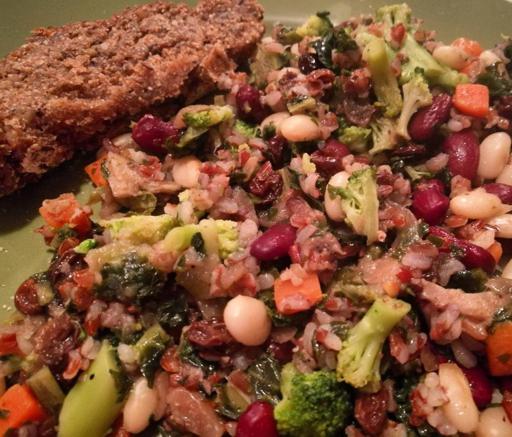 The best way I can describe this meal was that it tasted very "clean." I wasn't a big fan of it compared to the others but I wouldn't call it bad.
What I Still Want to Try
The Chana Masala Bowl is also vegan. It has chickpeas, black lentils, brown jasmine rice, and cauliflower. I haven't seen it (yet) at any stores near me and it wasn't available through the online store at the time I placed my order. I'll keep checking back for it and hopefully get my hands on it one of these days.