Scoobtober 10k: Part Two
November 7, 2018 / Nicole Huston


Updated Mar 2, 2020



---
Race Info
Location:
Virtual
Date:
October 2018
Distances:
5k and 10k
Race Website
Disclaimer: I received a free entry into the Scooby Doo Virtual Run Series as part of being a BibRave Pro. Learn more about becoming a BibRave Pro (ambassador), and check out BibRave.com to review find and write race reviews!
This month we set out to run our virtual 10k!
Viira was more than ready for it after me being sick and then having a 2 week vacation that left her with no runs over that period. Needless to say she was more than a little wound up! So not long after a red eye flight I was already out the door running with Viira.
The run was nice and we ran along a flat bike path. We went down a different way that I had not been down yet. The only other time I tried to run down there a stalled train was blocking the path. We finished up a giant hill and I thought I had her tired out but she seemed to gain more steam once the end of the hill was in sight. Let me tell you, it's much easier running up hills when a large dog is helping pull you up!
Viira and I both are hoping that this race happens again next year. We loved the cause and getting items for your pup was a nice added touch!
Swag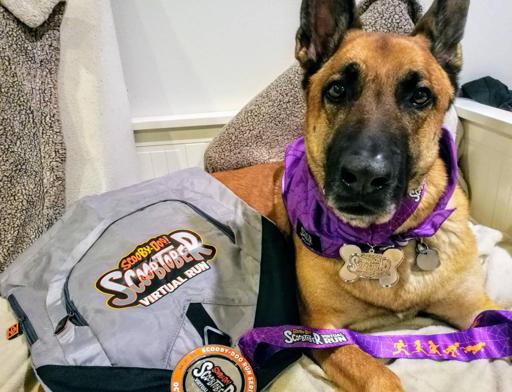 I originally wasn't thinking I'd be too thrilled for the drawstring bag but it was actually really nice! Tons of zippered pockets and soft straps and a chest clip. It ended up being by far the nicest drawstring bag I've ever gotten from a race. All the medals were large and had great designs on them. My only piece of feedback is that it would have been nice to get a dog item for the challenge too.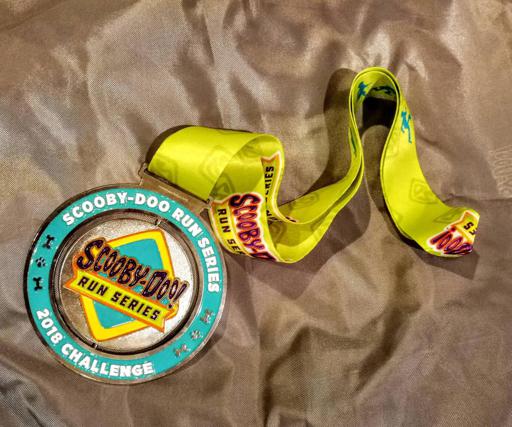 Love them or hate them virtual races are here to stay and I loved this one! I was also a fan of not being given a "race bib" to awkwardly wear around town during my run.
Related Posts