First on the First 5k Race Report
February 3, 2017 / Nicole Huston


Updated Mar 2, 2020



---
Race Info
Location:
Westerville Community Center, Westerville, Ohio
Date:
Sunday, January 1st, 2017
Distances:
5k
People:
1,301
Race Website
Races on January 1st are always popular. "Start your New Year on the right foot!" "Jumpstart your New Year's Resolutions!" I first ran this race with my dad when I was in college just starting to run. He's a runner as well so he easily agreed. I have ran this race annually since 2013.
The following year for one reason or another he couldn't run it with me. At this point I was still a new runner, and the idea of going to a race by myself was foreign and did not cross my mind. I went with the much tougher sell of trying to get my mom to do it with me. She exercising and generally stays fit, however, she gave me a firm no when I asked. "I'll come in last place!" "Everyone will stare at me!" "Why can't we just run around the neighborhood instead? Or inside?" I attempted to reassure my mom that she wouldn't come in last if she ran even a portion of the race because there would be walkers. But I still tried to change her thought process as well by adding that it didn't matter if she come in last place anyways. It was about getting out there and finishing the race.
She got back to me several days later and said if I could convince my stepdad and brother to run it that she would. They both said yes as long as everyone else was running it too. My mom wasn't expecting this step to be easy but agreed to run at this point. Since then it has been a tradition with the three of them every year.
Race Morning
Having done this race several times now, the weather was very mild. I ran in leggings, a long sleeve shirt, a buff over my ears, and gloves, however, upon finishing I had wished I wore shorts. The weather was in the upper 30s, but I recalled that this race usually had wind so I opted for tights. The exposed areas did have a breeze, but nothing as bad as prior years.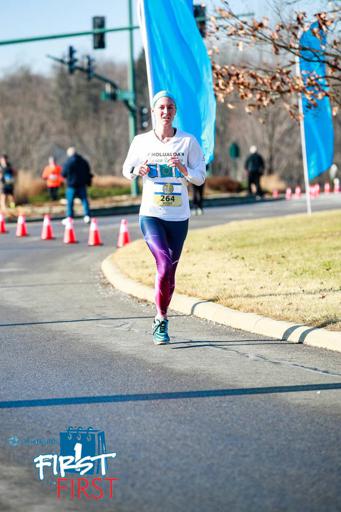 I had big goals for the winter season to come out and potentially PR at this race, but when it came down to it I was overworked during the first half of the year and opted for an easy wrap up instead. I changed my goal to pacing my first race instead, which was an amazing experience. This race was just the beginning of my 2017 season.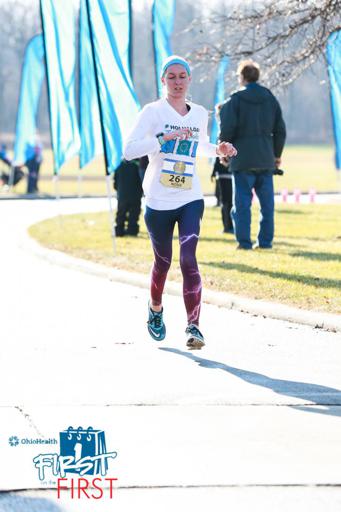 Final Time: 21:41
My brother finished and commented how his hands weren't freezing this year (he has previously ran this race with no gloves), and he didn't throw up (something that also happened in a prior year). He went on to note that he felt fine until mile 2, but the last mile was miserable. Isn't that true for all 5k runners though?! Bribing him with Yabo's Tacos never fails, as it has led him to finish one more 5k!
On the car ride home I am always in charge of letting everyone know what their finish time was and how it compared to the prior year. It gets pretty competitive as far as who placed best in their age group, who improved the most over the prior year, etc.
Medal, Shirt, and Extras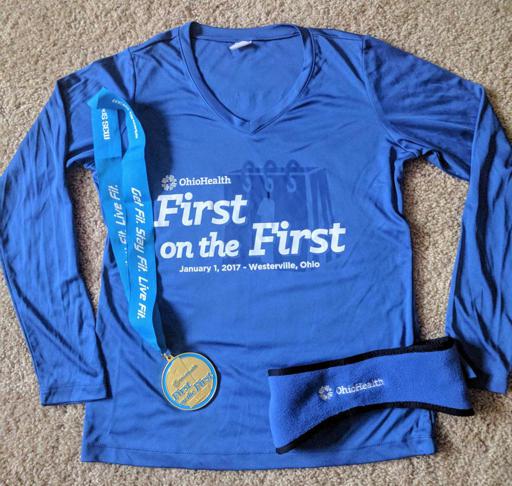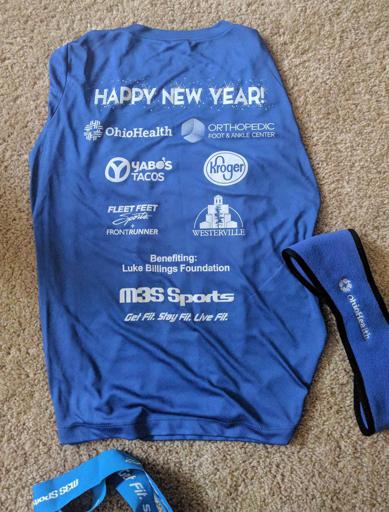 ---
Race Photos from Cap City Sports Media