Oktoberfest Meiler Vier Race Report
November 1, 2017 / Nicole Huston


Updated Mar 2, 2020



---
Race Info
Location:
Ohio Expo Center, Columbus, Ohio
Date:
Friday, September 22nd, 2017
Distances:
4 miles
People:
550
Race Website
This race was held at the start of the Columbus Oktoberfest. I had never been before so I figured it would be a good opportunity to go the event and incorporate running. It actually ended up working out well because you got a free parking pass with the race materials! Otherwise parking would have been about $10.
For some reason I was thinking the race started at 7pm and showed up around 6pm. It actually started around 6:15pm. Luckily while everyone was watching the tapping of the keg and lining up at the race start I found bathrooms with no line! I got lucky there…
The race had pacers but the quickest group was 32:00 (8:00/mile). I was hoping to run a bit faster than that and break 30. As this was a night race the weather was pretty warm, pushing 90 degrees. The race had two loops in the course. You passed water stops twice, they were welcome reliefs from the heat.
From the beginning, I wasn't sure I could keep up my quick speed. I had to slow myself down and find my pace, the heat made it unmaintainable. After a mile in I was thinking that breaking 30 might not be realistic given the weather. I finished my first loop a bit more conservatively.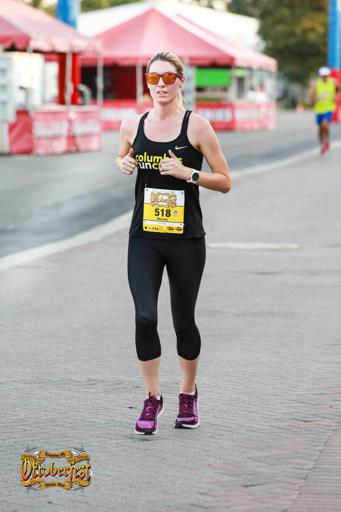 The loop was mainly on backroads of the Ohio Expo Center which I thought was ok. Running through the festival was fun but when you got outside of that small area it was just you and the sun with few spectators. There was also a section where you ran by farm animals which didn't smell too great.
For loop 2 I was worried about congestion when passing other runners. Thankfully, the race had spread out enough that it wasn't really an issue. I tried to kick it up the last mile but now I was really overheating.
Final Time 29:29
My time was good enough to secure 3rd female! I beat my goal but had to lay in the grass and gulp down water for a while to recover. I felt like I was going to throw up. After lying for way too long in the grass and I knew I pushed a little too hard with the heat. None the less it was done!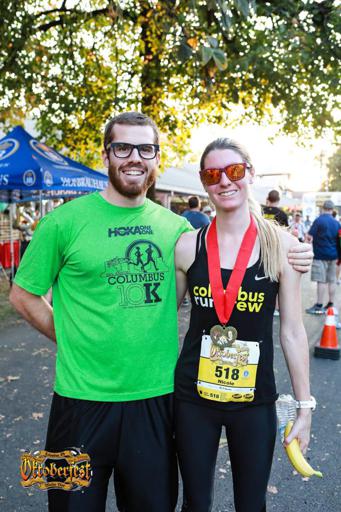 The race also came with a free beer and sausage. I gave both to my boyfriend James who became happy to tag along.
Race Collections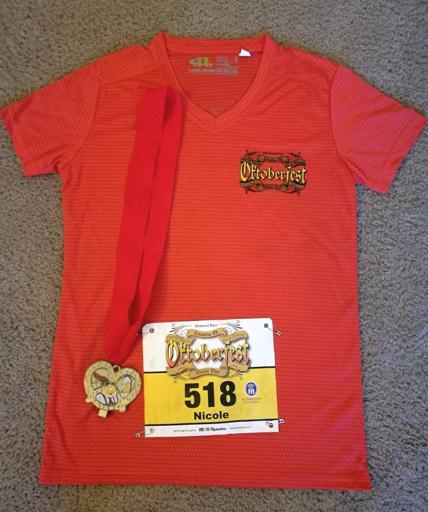 I love this race shirt! M3S Sports hit it out of the park with the Emerald City race shirt and now I had another unique shirt to add to my collection. I was happy with the color as it was a darker orange. Also the texture of the shirt was different which gave the shirt a subtle pattern too.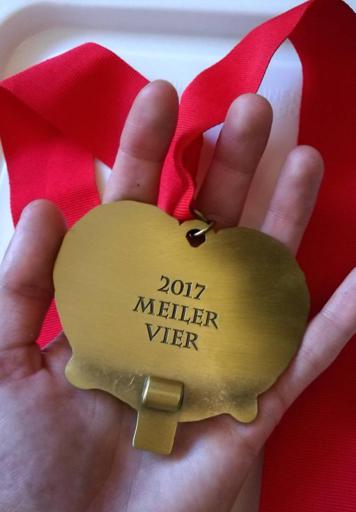 And of course, you couldn't have a Oktoberfest race without adding a bottle opener to the back of the medal!
---
Race Photos from Cap City Sports Media