A Day in La Jolla
June 23, 2017 / Nicole Huston


Updated Mar 2, 2020



---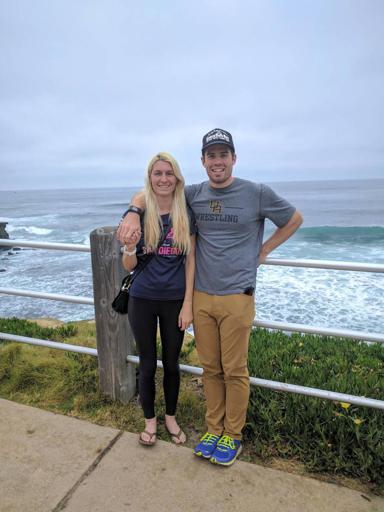 The day after Rock 'n' Roll San Diego I set out to explore La Jolla. I have seen pictures of the seals and sea lions before and was interested in checking them out myself!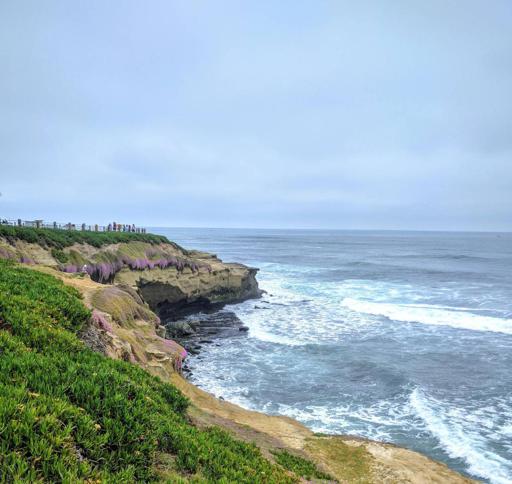 After catching the cliffside vistas we headed towards the seals and sea lions where there was a staircase down to get a closer view.
To the right of the staircase there was a giant rock with seals and sea lions packed on the tallest part of the rock. We figured they must have gotten up there when the tide was higher and that they had been sleeping ever since.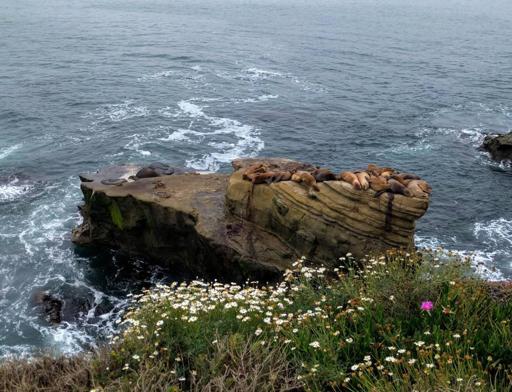 Some of them were louder than others which we later meant that they were most likely sea lions. Sea Lions bark whereas most seals are quieter.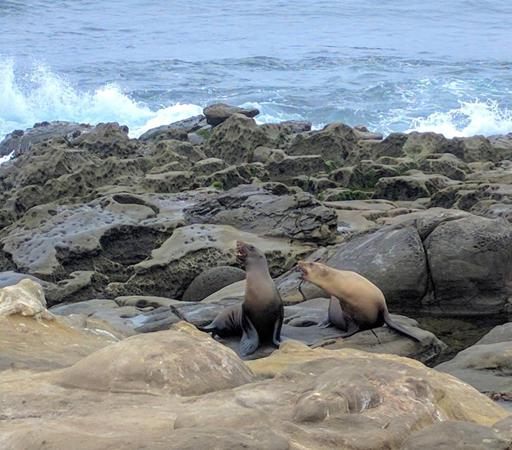 Another group of people brought to our attention two moms that were hiding off to the side of the rock nursing pups. They were tucked away and sheltered with the small cliff face of the rock.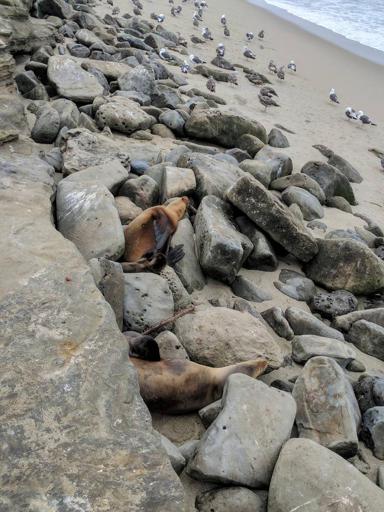 Next we continued to another area that had more active seals and sea lions. This rock in particular had a lot moving around and getting mad when others piled on top of them. It was amusing to watch and surprising that none fell into the water off the ledge - especially the far right fella checking out the camera.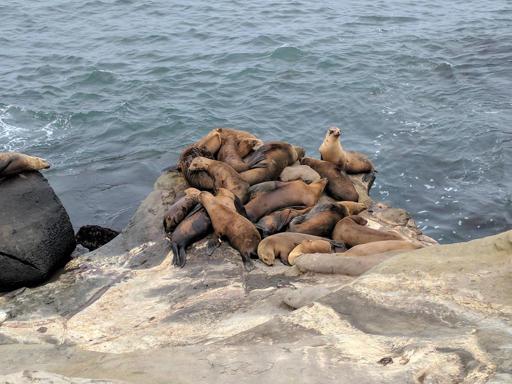 I thought this sea lions looked particularly happy although the position it was sleeping in looked a bit uncomfortable.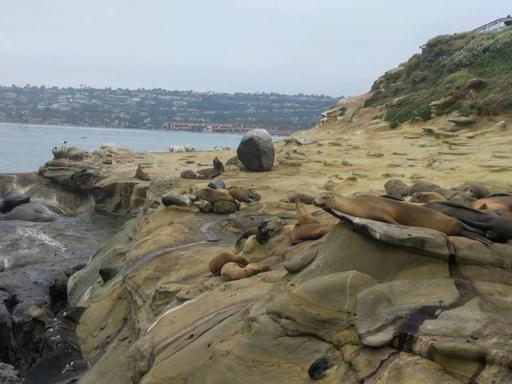 Another one was sleeping sitting up.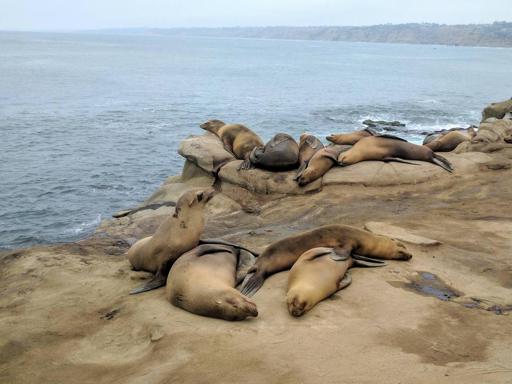 Finally we continued to head down the coast and leave the seals and sea lions behind. We stumbled upon an interesting cave structure that had scuba divers checking it out.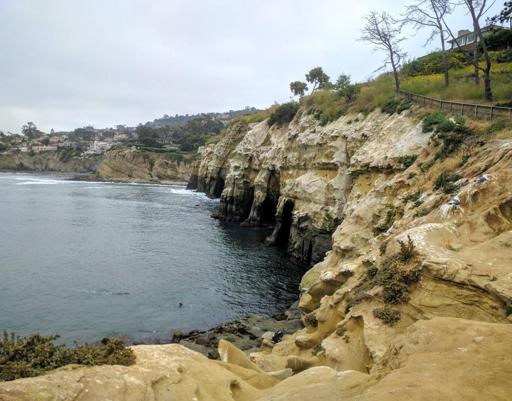 The day ended with Board and Brew near Pacific Beach. I forgot how much I loved Board and Brew until we went back! I finally got something other than the Double Decker and went with the Vegi Supreme, but subbed out the cheese for bacon. It was so heavenly.
Then I took a nap in the sun at Pacific Beach.
What an amazing post-marathon rest day!