BarkBox Review
December 30, 2016 / Nicole Huston


Updated Mar 2, 2020



---
For Christmas I suggested that family buy a toy for my dog instead of getting me anything this year. I ended up with a three month BarkBox subscription! It was an unexpected and unique gift. I didn't know that you could buy a subscription as a gift until I received it.
I decided to show what I received each month for fun. I'll update this post as I receive more boxes. I picked the large dog option since my dog is 80+ pounds. Each box has a given theme.
MONTH ONE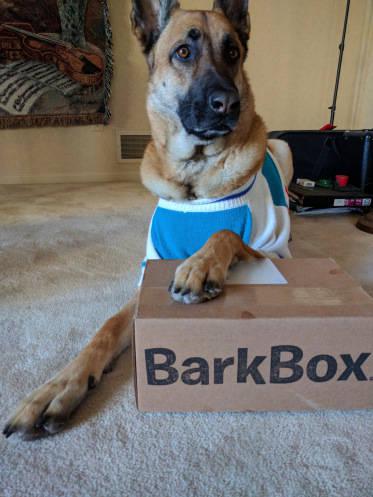 It's here!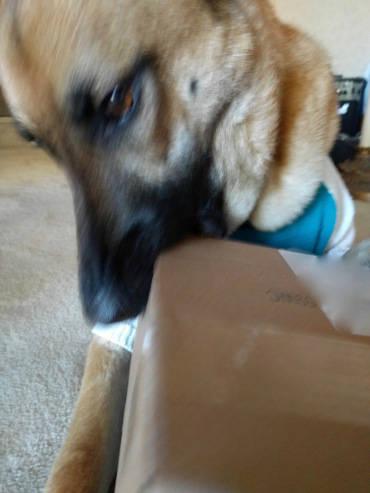 I usually let Viira attempt to open all of my packages, as long as there isn't batteries or toxic items inside. I guess she couldn't smell the treats inside because she became uninterested rather quickly.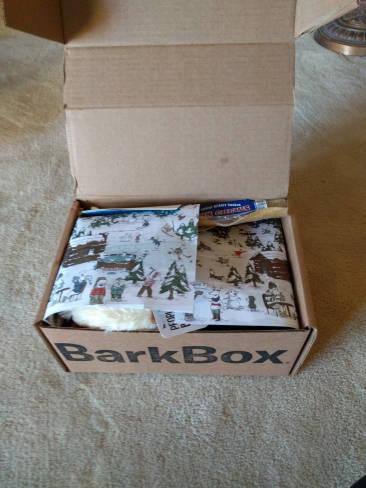 Seems to be a winter theme…
This box contained two toys: a stuffed party hat with a squeaker inside and a rope with two stuffed mittens that also contained squeakers. There were 3 food items: a pork chew, mac and cheese favored treats, and prime rib flavored treats. Yum! The party hat toy was made of especially durable fabric. The mittens less so, but it'd expect them to last for my dog. Viira likes to rip stuffing out gradually over time, but I could see this toy being destroyed quickly by some other dogs. The food all seemed to be decent quality as well. No complaints from myself or Viira!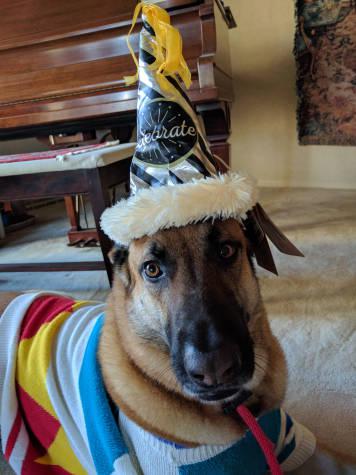 Balancing Viira's new toy on her head. She's all ready for New Years!
MONTH TWO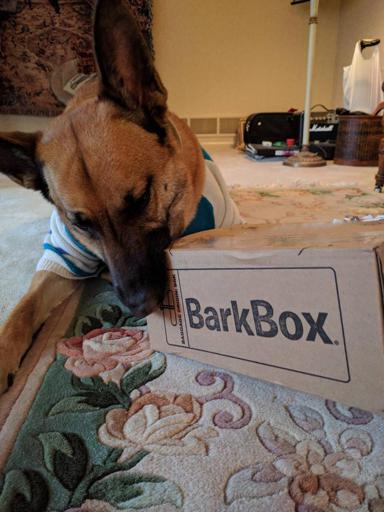 Viira was ready to open it this month!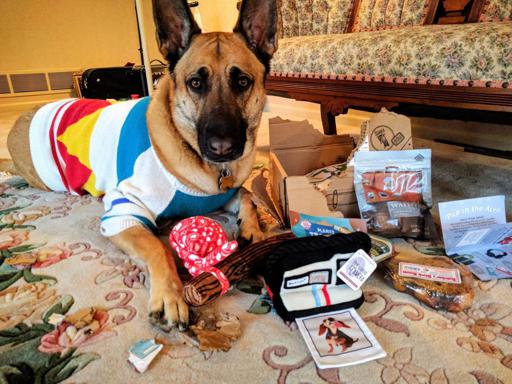 This month the inside contained 2 toys: a polaroid camera that had a squeaker, rope handle, and crinkle wrap inside the photo and a hobo sack with multiple squeakers in the stick and a spikey, squeaky ball in the red sack. The treats included waffles and planes, trains, automobiles shaped treats. There also was a giant "block" bone that Viira still has not eaten several days later. She prefers hiding it under couch cushions or under blankets. TBD on if she ever eats it.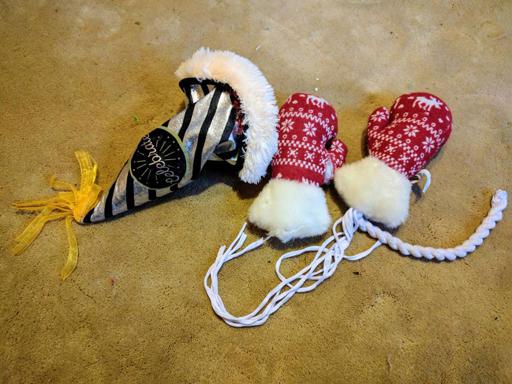 Here are Viira's 2 toys from last month's box. As you can see they are still in decent shape despite the rope being chewed through on the mittens.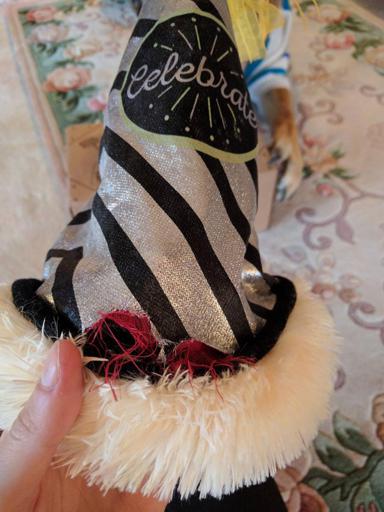 Here's a close up on the party hat. It is starting to rip around the edge and has exposed a red inside. Other than that this toy has been holding up very well considering it was Viira's favorite toy from last month's box.
MONTH THREE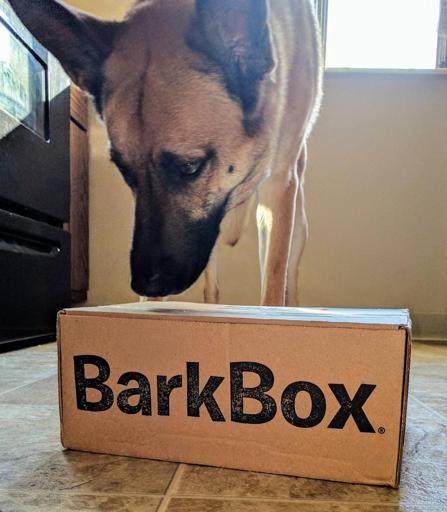 Final month! Get ready.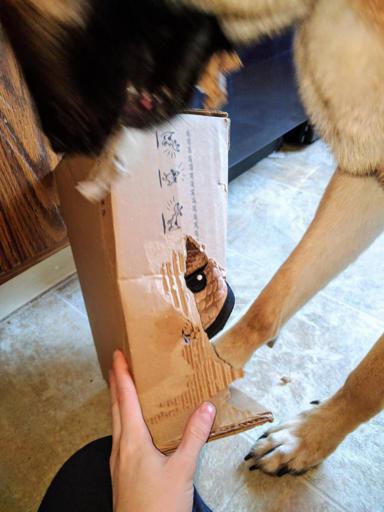 Viira was needing a little extra help…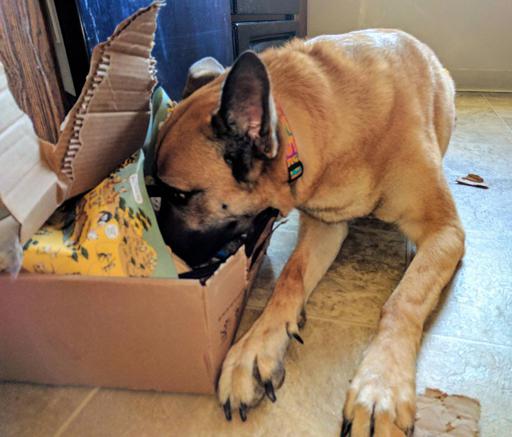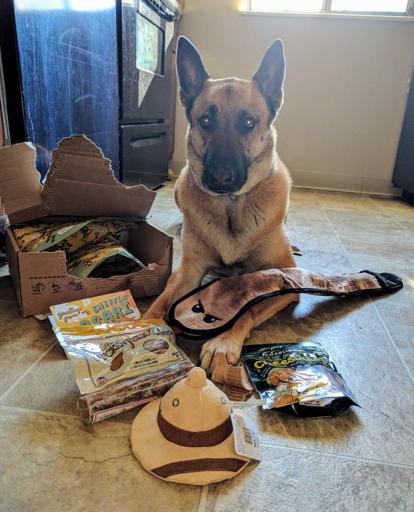 So much cool stuff!
A couple months later update: Viira loves the safari hat and it quickly became her favorite toy.