Adding a Goji Berry Plant to My Garden
May 11, 2017 / Nicole Huston


Updated Mar 2, 2020



---
Two years ago I bought some goji berry seeds. They were one of the first types of seeds that I bought after deciding I wanted to garden. I did research AFTER buying them and found that they take an extremely long time to grow from seed until they begin to produce fruit.
Goji berry plants are fairly cold hardy, so it was a great choice for Ohio. Though it can be invasive and hard to manage once it gets big.
I didn't own them long enough to find out, as I accidentally killed them by over-fertilizing early on. I was experimenting and clueless when it came to fertilizer and learned the hard lesson to not make a fertilizer mix stronger than the directions recommend.
Last summer I found one goji berry plant at my local gardening shop. But it was $20. And at the time of being new to gardening this was more than I wanted to spend on a plant that I might kill.
This summer I went to the same gardener I found the plant at last summer to see if they had any in stock. An employee stated that they did not and that she didn't think they had any plans to get them in.
I started looking online, but I knew that if I bought one from an online store I'd likely end up paying more due to shipping costs.
I found one on Amazon that had free shipping and had a competitive price!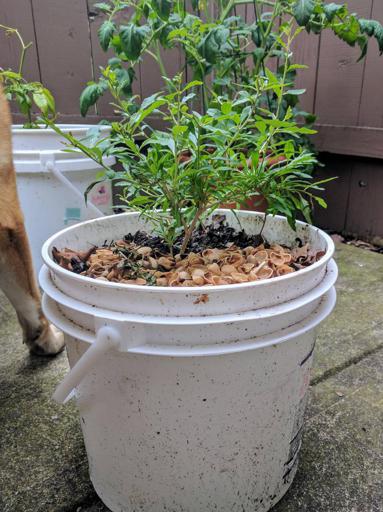 It came in a container and needed replanted immediately as the roots had grown so large. I replanted it in an empty bucket that I had laying around and drilled drainage holes into the bottom. I could have planted it in the ground, but since I am in an apartment right now I wanted to keep it potted in case I move in the near future.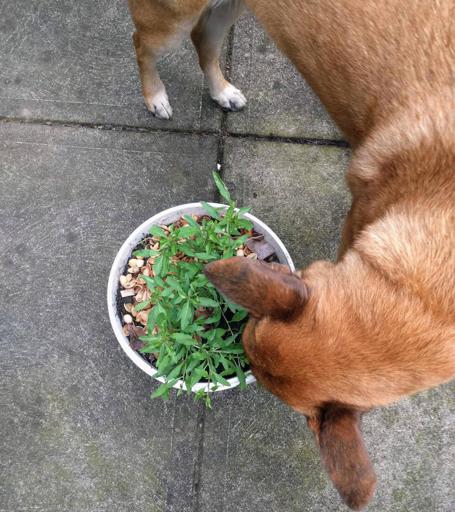 I'm excited to watch how the plant grows over the summer and I have my fingers crossed hoping for fruit!