FORE! Miler Race Report
May 31, 2016 / Nicole Huston


Updated Mar 2, 2020



---
Race Info
Location:
Dublin, Ohio
Date:
May 26, 2016
Distances:
4 miles
People:
1,600
Race Website
This was 5 days after the Worlds End Ultramarathon and boy was I sore. The downhills recked havoc on my legs that was easily felt in my recovery days prior to this race. This run was meant to be somewhat of a shake out run for me to keep my legs moving and get some short miles in for the week.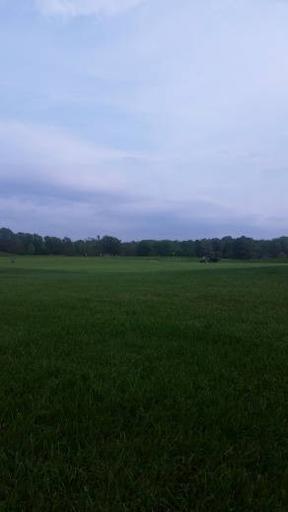 The weather was humid and hot with an evening race start to really make sure the participants baked. There were hit and miss thunderstorms around town that day but nothing came through to cool down this area in Dublin.
I showed up with 3 miles already done for the day. I did 8:15 pace that morning and felt great afterwards so perhaps I was feeling too confident going into this race. I figured I'd take it easy and wanted to stick somewhere between 7:45-8:00 pace. I went out and ran probably the poorest paced race I've ran in a while. The epitome of crash and burn. I read an article from Runners World recently called Go Out Hard, Then Fade, which was about the only positive thing I could think of during this race. I thought about how the humidity could be just as awful or even worse for Burning River and about how bad that would be. I thought about how dead my legs felt and how all the kick I had in them was gone after the first mile. From there I was just chugging along on empty. I tried to remember that the hard miles are the most important. I felt like I was moving at a 11 minute pace. I wallowed in self-pity and thought about retiring as a runner. I tried to think of a new, easier hobby I'd rather embark in. I wondered what it would be like if I never exercised again. Sitting on the couch watching TV for the rest of time sounded amazing.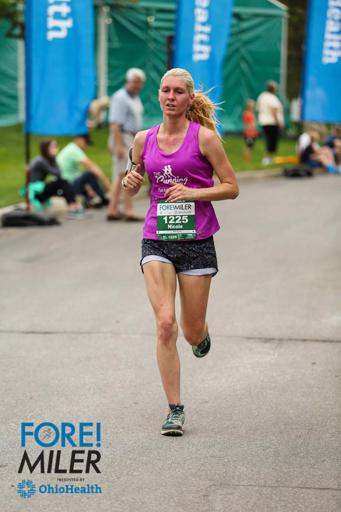 And then I saw the finish. I had nothing left to push any further but I inched my way forward. I congratulated other runners who had much stronger finishes than I and found somewhere off to the side to take a breather. Then I set off to go pick up my free beer.
Final Time: 29:52
After the beer and some tequila I realized how proud of my effort I was and how happy I was to get outside and spend some time with runner friends I haven't seen in a while. Periodically, running strips you down to your worst thoughts and pains just so you're reminded of what a truly rewarding lifestyle you've chosen. And then you finish with a whole new perspective. Tough miles are just that - tough. But I still lived on to run another day and I came out stronger.
Race Swag